We provide education welfare services to all types of schools and academies to improve your overall attendance and punctuality.
Why Choose To Work With TEAM EWS
Is your school suffering from:
• Historic poor attendance levels below the national average
• High persistent absence (PA)
• Low attendance of disadvantaged families (pupil premium)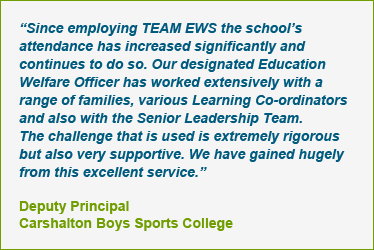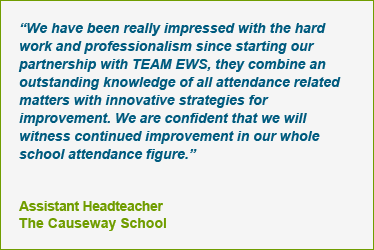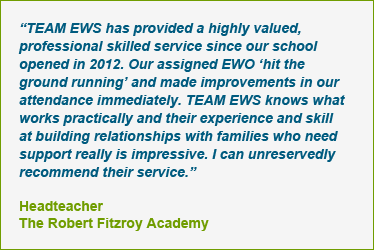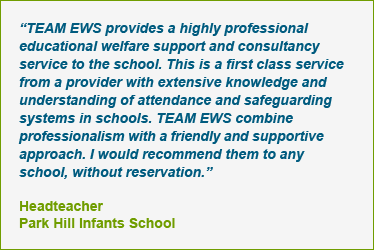 If this is the case we can help:
✓ Our service is 100% bespoke, tailored precisely to your school's needs.
✓ Our EWOs are based in your school and become a key part of your school community.
✓ You are likely to have the same EWO for the duration of the contract. This means you get a very consistent service and our staff develop detailed knowledge of your school and pupils.
✓ We have very sophisticated IT systems which means that your sensitive client records are totally safe and secure.
✓ Our service is the most cost effective in the market.
Bi-annual Progress Report
Every six months we produce a detailed progress report, which measures all the key attendance metrics and gives you an accurate overview of the progress being made.
Free Consultation
We will provide a free, no obligation consultation.
We will come to your school, identify the key issues and make recommendations on the solutions.