We provide education welfare services to all types of schools and academies to improve your overall attendance and punctuality.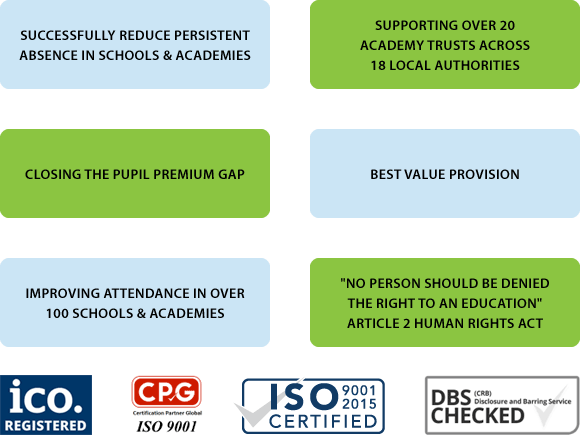 TEAM Education Welfare Service are a leading provider of Independent Education Welfare & Support Services. Our dedicated and highly skilled TEAM of Education Welfare Officers are successfully improving attendance, punctuality, and outcomes in Academy Chains, Schools, Free Schools & Pupil Referral Units across the UK. In addition, our Family Liaison Officers deliver a caring and professional school based support network to vulnerable families. Please do get in touch with us today for a free no obligation consultation and quote.











Outstanding Value
We fully understand the pressures on school budgets. We believe we provide the most competitive pricing on the market. Even if you have an existing supplier, we believe it is worthwhile to get a quote. Academy chains and cluster groups qualify for our group discount.
You may be very surprised at just how affordable our Independent Education Welfare Service is. Please do get in touch with us today for a free no obligation consultation and quote.
Areas Covered
We operate our Independent Education Welfare Service mainly in and around London and the South East. If you're based outside of these areas then please do get in touch, as we are sure we'll be able to help you.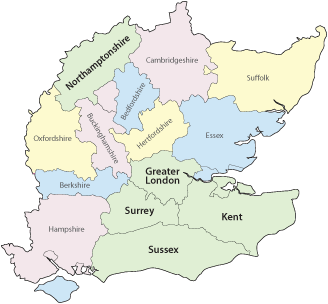 TEAM EWS on Twittter
Service Delivery & Innovation
All of our EWO's are school based and work collaboratively with Parents, the school community, external agencies & the Courts to enhance the success of improving overall attendance. Our service promotes the importance of regular school attendance and investigates the causes of persistent absence. Whilst we remain child focussed at all times we will robustly challenge parentally condoned absence. Our TEAM are innovative, personable and always prepared to think 'outside of the box' when it comes to improving attendance and punctuality in our schools.
Systems & Infrastructure
We operate an advanced technological CRM System bespoke to TEAM EWS. This allows us to securely maintain client records within a UK Government accredited datacentre.
Training
Boosting attendance can be a key factor in whole-school improvement, with clear links to raising standards. Our training support will give you the information and tools to establish a thorough system for managing and improving attendance, with lots of ideas and practical interventions that have worked successfully in other schools.
Growth & Reputation
Our rapid expansion has been unprecedented and based mainly on recommendation from our head teachers and local education practitioners who have a first hand experience of our service. Please take a look at our recent testimonials and see what our clients have to say about our service. We have a proven track record & are making excellent progress in improving and maintaining good attendance in all of our contracted schools. Most importantly we never forget that you are the client.
Legislation & Compliance
We will undertake all recognised statutory education welfare service responsibilities and advise on compliance with all legislative requirements.